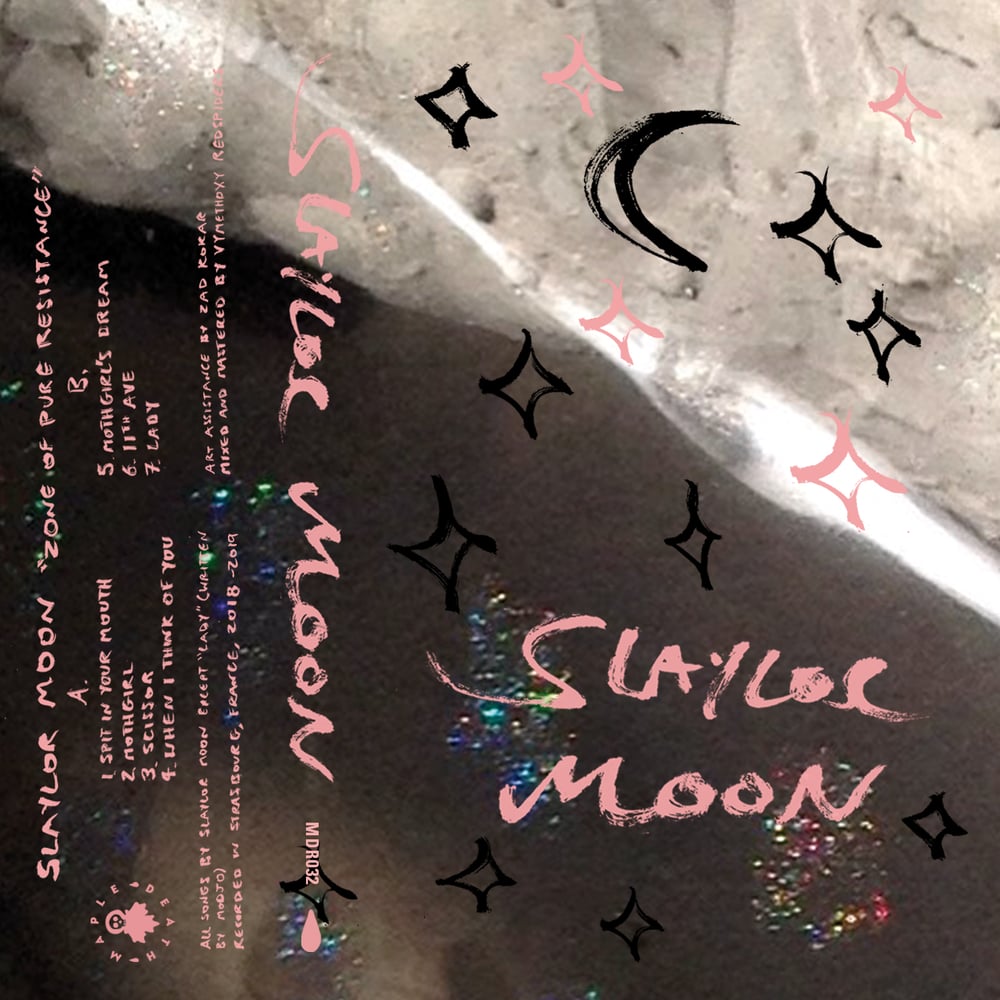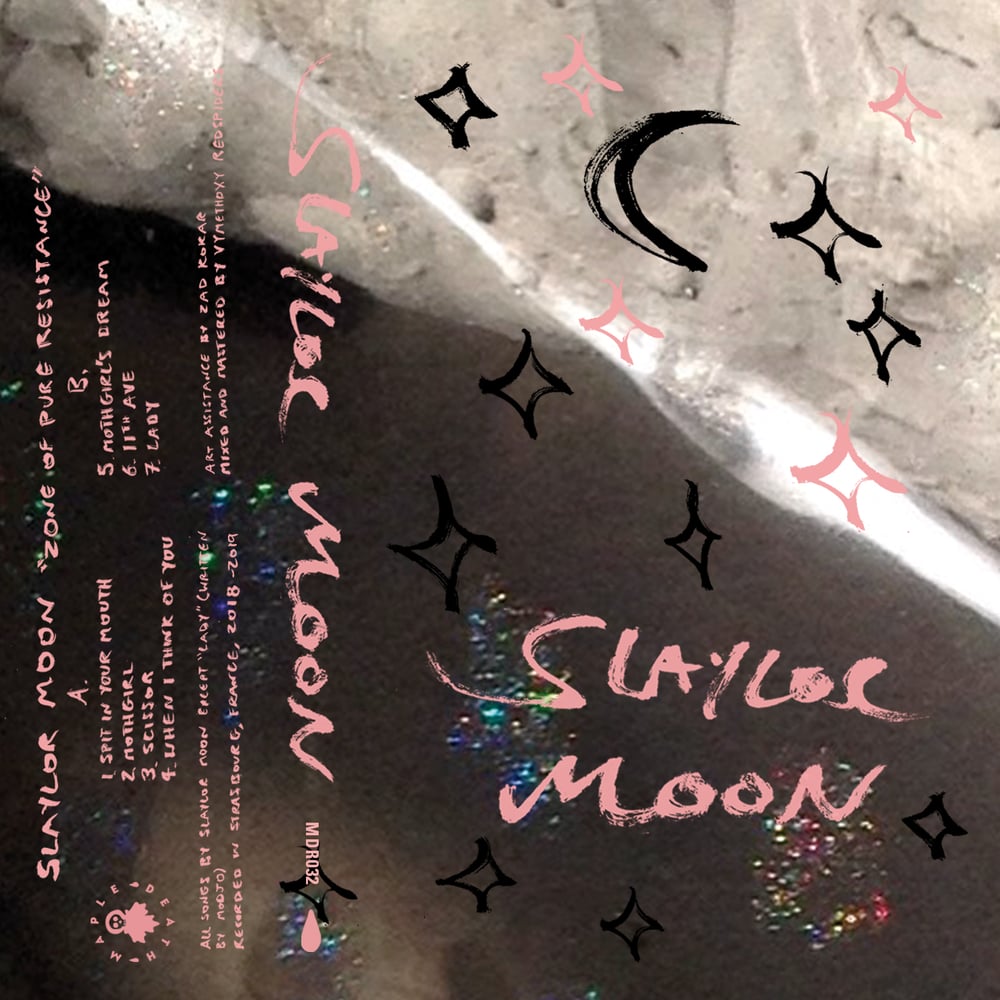 SLAYLOR MOON – ZONE OF PURE RESISTANCE (MDR032)
€6.00
Release date: July 26th 2019
There's something about the way we fit, a heightened point of contact. Explorations of intimacy, once again, are at home on Maple Death. Searching for connection through abstract rhythms and isolated sonic realms, Slaylor Moon mediates on the theme of love in a way that is distinctly queer and absent-mindedly weird. Despite 10 years of performing and recording alone 'Zone Of Pure Resistance' is her first solo release.
Scientist of the brain turned scientist of psychic soundscapes, Sydney Koke (Shearing Pinx/The Courtneys), Strasbourg via Vancouver artist, specialises in a form of queer, spooky, and dislocated electronic abstraction assembled from the disparate substrates of early 2000s experimental electronic music, old school rave, 70s industrial, no wave, and noise rock: a dorky cyborg symbiosis of polyhedral no-tempo MPC rhythms, flickering future tones of marine microorganism holographic glimmer, and intimately vague spacer-woman vocals delivered with cold intention, generating an ultraviolet personal microcosm of queer sexuality, formalist aesthetics, and multi-directional emotive imaginals – a volatile exploratory spectrum with a consistent sense of (developing) identity and curiosity.
Slaylor Moon
's '
Zone Of Pure Resistance
' is a limited C30 red green silver glitter tape, hand assembled and stamped, J-card inlay printed on 180g pure Italian paper and comes with download code.